Descending Coaching
Improve your descending, cornering and mountain riding in the spectacular scenery of the French Alps.
Cycling downhill, descending, isnít a natural talent - itís a learned skill like driving a car or riding a motorbike. In fact, itís a lot like riding a motorbike. When youíre not turning the pedals fitness doesnít really count for anything.
Descending well isnít about going as fast as possible. Everyone might want to find their limits riding uphill, but nobody wants to find their limits riding down! Descending well is about confidence, control and safety - not risk and white knuckles.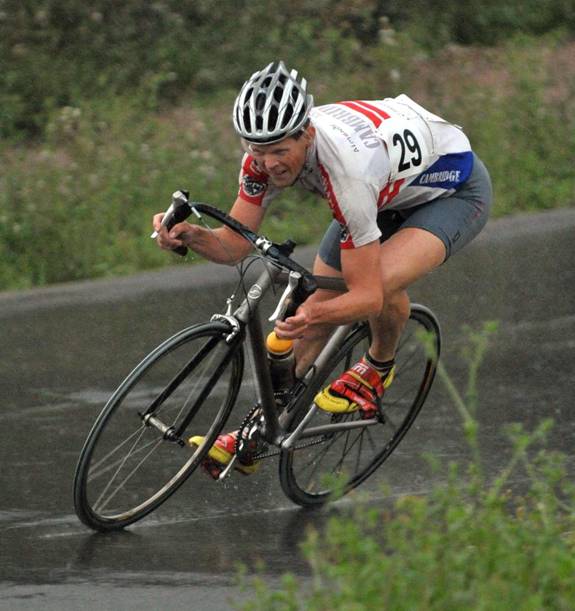 Each summer I spend a few weeks in the Alps, near Morzine, where I can really help people to understand and master descending.
Those who came over for descending coaching see astonishing changes in just a few sessions: not just measurable improvements (15kph increases in average speed and Strava top 10s) but a change from fear to enjoyment - from dreading the descents to relishing them.
Morzine is a regular Tour de France stage town. In 2016 it hosted the final mountain stage before the finish in Paris with the riders crossing the climbs of the Col de Colombiere, the Col de Ramaz and the Col de Joux Plane en route. All of these are within riding distance of Morzine, along with another Tour stage finish at Avoriaz and several other great climbs. And every great climb is a great descent.
Morzine itself is an ideal summer or winter holiday base, with lots of accommodation and activities, as well as spectacular mountain scenery. Its huge open air pool and lake make it a popular destination for triathletes and ideal for families with children. Itís about an hour and a half by road from Geneva airport and there are any number of transport companies ferrying cyclists, mountain bikers, paragliders, climbers, hikers and skiers back and forth.
Iím there primarily to focus on 1 to 1 coaching, which is very effective for descending. However Iím also happy to guide individuals and small groups.
Coaching costs are from £100. I can help you find accommodation and transfers. Please contact me to discuss your requirements.